Your Legal Advocate Highly Qualified for Family Court Practice
Leslie began her pursuits in higher education at Furman University in Greenville, South Carolina. There, she was a member of the Psi Chi National Psychology honor society and received her bachelor's degree in Psychology in 2007. From there, Leslie went on to earn her Juris Doctor from the University of South Carolina School of Law in 2011, where she served on the editorial staff of the South Carolina Law Review, the School of Law's flagship publication, and as a mentor for first-year students through the School of Law's mentoring program.
Leslie has been licensed to practice law as a member of the South Carolina Bar since 2012 and as a member of the North Carolina State Bar since 2013. Following licensure, she went on to earn her Master of Arts in Clinical Mental Health Counseling from Wake Forest University in 2016 where she was a member of the Chi Sigma Iota International Counseling Honor Society. Her master's fieldwork in counseling included a focus on working with children of divorce and high-conflict families undergoing divorce and separation. From there she began her focus on advocacy in the family court and serving families and individuals involved in domestic litigation in numerous roles throughout the family court system and mental health field. In addition to her state bar memberships, she is also a member of the Charleston County Bar, and the Family Court Section within the South Carolina Bar.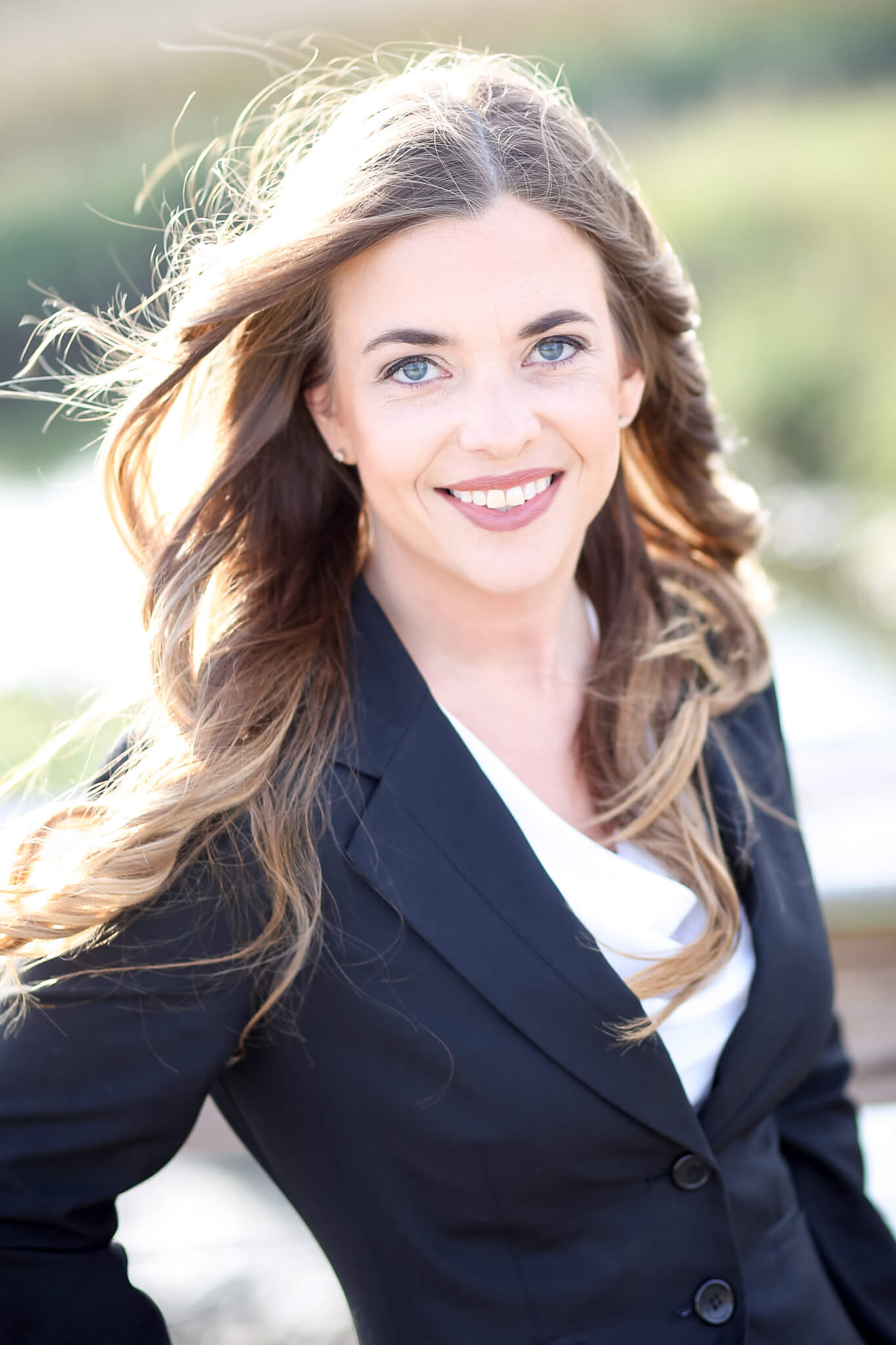 Leslie became a Certified Family Court Mediator in 2015 and began serving as a member of the Mediation and Meeting Center of Charleston (MMCC), offering mediation services for qualified low-income families. She went on to become a Licensed Mental Health Counselor Associate (LPC/A) and National Certified Counselor (NCC) in 2017. She is an active member of multiple international interdisciplinary organizations including the Association of Family and Conciliation Courts (AFCC), where she received specialized training in Parental Alienation and other areas in 2017, and the Parental Alienation Study Group (PASG) where she received additional specialized training in parental alienation in Stockholm, Sweden in 2018. She is a trained provider for the international parental alienation intervention program, Family Bridges, she is the co-founder of the targeted parent psychoeducational support group, Alienation S.P.E.A.K.S., and she received specialized training in Parent Coordination from the Center for Cooperative Parenting in 2019 to supplement her co-parenting practice as a statutorily qualified coordinator in North Carolina.
In conjunction with her legal and mental health practices, Leslie has also enjoyed teaching and has been a featured speaker at numerous South Carolina Bar events, including annual Guardian ad Litem trainings, the Family Court Bench Bar for family court judges, and numerous Continuing Legal Education Programs. Her speaking engagements have also included requests from the Department of Social Services for educational programming and the invitation to be a featured speaker at the American Mental Health Counselor's Association (AMHCA) 2019 national conference on the topic of parental alienation.
Leslie is a Charleston native and graduate of Wando High School. In her spare time, she enjoys boating, home improvement projects, playing the piano, and traveling. She is a classically trained vocalist and songwriter, and when she's not making music, out boating, or exploring new destinations, she enjoys relaxing at home with her husband, Alex, two cats Oliver and Miley, and the family black lab, Kona.
Leslie's Mission and Philosophy
Experiencing divorce, separation, and family conflict that requires time spent in family court is often one of the most stressful experiences people encounter in their lifetime. Those struggling to navigate one of life's greatest and often overwhelming challenges should not have this reality overlooked but deserve empathy and compassion from an advocate not only legally experienced, but who has an understanding of the human condition, enabling a personalized and compassionate approach to the practice of law. Although strong and ethical legal representation requires both advice readily received and instruction not always easy to accept, the provision of all legal instruction required to move cases toward a greater likelihood of a positive outcome should be given with empathy and care. Every case is unique, and Leslie's education and multi-faceted and multi-disciplinary experience qualifies her as an affected advocate and enables her to fulfill her mission: She fights for her clients as a bold, strong, and experienced attorney, and guides them through the challenging family court process with a personalized and compassionate approach.
Contact Leslie to gain a trusted advocate for your family law situation.